click here to download 2018 event flyer
click here Competitors, Coaches & Promoters
WELCOME
to our Kuro Bushi Martial Arts Championship
This is our Passion
Four (4) Big Events in one day WOW!
Karate - Kata - Self Defence - Kumite - Muay Thai
Point KickBoxing - Low Kick Light - Kung Fu
Traditional Forms - Freestyle Forms - All Styles
Weapons - Breaking Techniques - Grappling - Wrestling - Musical
582+ Divisions - 35+ Qualified Officials - 12 Competition Rings
Two Separate Gyms - Professionally Organize
this will be a KBMA 5A Rated - IKF Rated Event
THE BIGGEST MARTIAL ARTS EVENT of THE YEAR
The 2018 - 12th Annual Karate Tournament
CONCORD, NORTH CAROLINA
EVENTS: June 2, 2018
History Is Here

IKF Semi-Contact Kickboxing
This is a non stop action tournament
You can find more info on this site just Click on
2018 IKF Semi-Contact Kickboxing
QUESTIONS?
Contact: Johnny Davis @ (843)773-1005
E-mail: johnnyd@akpromotions.org
You are cordially invited to attend the K.B.M.A. Events
But, just as important, the professionalism of this tournament
guarantees a smooth, efficient, fair event
that allows everyone to feel like a winner
SO MAKE YOUR PLANS NOW
to be at this year's 2018 competition / events
where you will be part of the greatest display of martial arts.
This is a Fundraising Event
Our goal is to become an asset to the community
and increase knowledge and social skills of all that come and participate.

GRAPPLING CHALLENGE USA
America's Favorite
GRAPPLING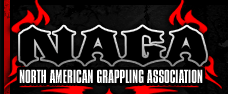 Grappling & Jiu jitsu
GI DIVISIONS
&
NO GI DIVISIONS
Skill levels for Kids, Teens,
Executives, Masters & Women!
ARE YOU THE BEST IN
GRAPPLING
There will be NO Mixed Martial Arts MMA Competition
Click on Flag to register for Grappling

TOURNAMENT
OVER 250 DIVISIONS / COMPETITIONS
How to Register
Registering for the tournament has never been easier!
An easy step-by-step registration with immediate confirmation
within 24hrs provided a valid e-mail address is given.
Please click on the K.B.M.A. logo for Registration
Shuttle services provided for all our Hotel Guests
to and from Hotel to Tournament site
Call for more info (704)796-8902
DON'T YOU DARE MISS THIS EVENT!!!
______________________________________________________________________________________